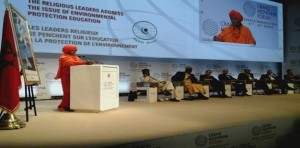 The session of the Crans Montana Forum held in Dakhla is a moment of disappointment and irritation for Algeria and the Polisario, which tried to derail this major international event, but to no avail, a well-informed source in the Tindouf camps said.
Algeria has spared no means, spent millions of petrodollars in a media and diplomatic campaign to foil the organization of the Forum in Dakhla. For both Algiers and the Polisario leaders, the issue was crucial.
The fact that a meeting of the so important Crans Montana Forum be Held in the city of Dakhla in the Sahara evidences, if need be, the successful integration of the entire Saharan component in the rest of Morocco.
The Forum is actually attended by over 850 senior government officials, heads of large companies, social development activists, academics and economic operators from 131 countries, in addition to delegates of thirty regional and international organizations.
This is why the holding in Dakhla of the annual session of the Crans Montana Forum was a symbolic defeat that engulfed Algiers and the headquarters of the Polisario in Tindouf in bitterness, the source said, adding that their anger is all the greater as the two main arguments put forward in their virulent media campaign, namely alleged human rights abuses in the Sahara and alleged looting of the territory natural resources by Morocco, have not deterred the leaders of the influential Swiss NGOs.
The NGO leaders, who are very skeptical about the dubious schemes of Algeria in the Sahara through using the Polisario, did not hesitate to hold their annual session in the Sahara city for the second consecutive year.
And through the theme "Africa and South-South cooperation," the organizers of the 2016 Crans Montana Forum have deliberately chosen to focus on this important dimension of Morocco's ??foreign policy.