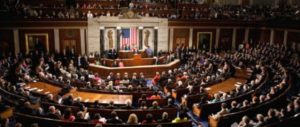 Algeria and the Polisario have suffered a devastating setback after the promulgation Friday by President Donald Trump of the 2019 appropriation bill, which explicitly stipulates that the US assistance funds allocated to Morocco can be used everywhere in the country, including in the Sahara.
This decision is all the more overwhelming for the Algeria-Polisario couple, as it comes just days after the adoption by the European Parliament of the Morocco-EU agriculture and fisheries agreements that both include the Sahara.
The US 2019 appropriation bill, promulgated by President Donald Trump on Friday, had been adopted a day before by both houses of the US Congress.
Thus, the State Department's budget integrates the Sahara as beneficiary of the financial aid granted to Morocco through the United States Agency for International Development (USAID).
If through this decision, the Congress and the US Executive clearly recognize Morocco's sovereignty over all its territory, including the Sahara, the new US budget law goes even further.
Actually, the text urges the US Administration to draft, in consultation with the UNHCR and the World Food Program, a report, to be submitted to the Congress, on measures taken to strengthen the monitoring of the delivery of humanitarian aid to refugees in the North African region, an obvious reference to the people living in the Polisario-run Tindouf camps, in Algerian territory.
These American precautions are taken after the scandals of embezzlement of international aid destined to the populations of the Tindouf camps, which were revealed by OLAF, the EU Anti-Fraud Office, as well as by several NGOs.