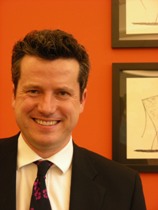 The Polisario Front which constantly advances to never have recourse to the lobbyists
has signed up a contract
with the diplomatic advisory group "
Independent Diplomat Inc
" Founded and directed by Carne Ross.
This last is a former British diplomat who has worked as speechwriter to British foreign secretary Malcolm Rifkind.
It is via Sidi Omar, the representative of the Front in England and Ireland that the contact with this lobbying group was made for, according to the contract terms which offers counseling and support to the Front to enhance its international diplomacy, such as helping draft letters to the Security Council.
The classic formula "refunding of expenses" was put in the contract in order to hide the actual "Independent Diplomat Inc" fees.
In fact and as revealed on several occasions by "polisario-confidential.org", the Polisario Front regularly uses lobbying companies which would be, according to experts in international relations, paid for by Algeria.
Two weeks ago, we have revealed to our readers that the law firm "Foley Hoag LLP", have secured a big and unlimited contract with the Algerian government for "unlimited services"…