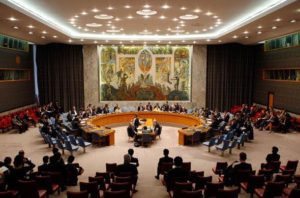 The resolution adopted on Friday by the UN Security Council on the Sahara rings like a real fiasco for Algerian rulers.
They were expecting reprisals against Morocco following its showdown with the UN Secretary General Ban Ki-Moon, but their expectations were shattered.
Not only the Security Council took no retaliatory action against Morocco, but it has, as it has been doing for several years now, extended the mandate of MINURSO for a further 12 months. And above all without brining any change to the mandate of the UN mission in the Sahara.
Yet, the Algerian Government's bitterness grew when it realized that the resolution was adopted by a majority of 10 members of the Council. Only Venezuela and Uruguay voted against a text clearly in favor of Morocco.
Also, the fact that the Security Council again took note of the autonomy proposal and of "the serious and credible efforts made by Morocco to move the process forward towards a settlement" is certainly not likely to reassure Algeria nor the Polisario, a source in the Tindouf camps commented.
The Security Council vote has shown that the countries supporting Algeria are very few (only 2 out of 15,) but more than that, it sealed the failure of the maneuver hatched with Ban Ki-Moon and some of his assistants to change the parameters of the negotiations held under the aegis of the United Nations.
Ultimately, Ramtane Lamamra's strategy failed, the source said. The Algerian Foreign Minister had based Algeria's strategy on the expulsion by Morocco of the MINURSO civilian staff. He was hoping the Moroccan move would lead to the adoption of a resolution imposing a date for a referendum.
To the great displeasure of Algeria, the Security Council has at no time mentioned the term referendum but insisted on carrying on the political settlement process without changing any parameters of this process.