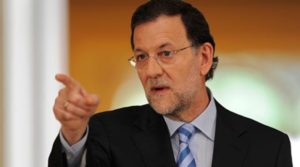 Panic is prevailing within the Algeria-backed Polisario separatist front. Spain and four other European countries have officially voiced support to Brussels' decision to appeal the ruling of the EU Court of Justice excluding the "Sahara" from the agricultural agreement binding Morocco and the European Union.
In Algiers, as in the headquarters of the Polisario in Tindouf, nobody was expecting that Madrid would join the countries supporting the EU Council's appeal against the ruling of the European Court of Justice. Besides Spain, Germany, France, Portugal and Belgium are also challenging the politicized verdict of the European Court of Justice.
The European Court's ruling raised uproar in Brussels because Morocco is considered a major ally and a reliable partner in the Southern Mediterranean. This is what explains the vigorous reaction of the European Council. The Court "committed an error of law in finding that the plaintiff (the Polisario) had the quality to resort to the court of the European Union," objected the EU's decision-making body.
Also, to give more consistency to their position, the five countries have formally decided to support the European institutions. As the hearings are scheduled to begin on July 19, the Sahrawi separatist Front is caught up in a race against the clock.
Polisario activists in Spain, who are supported by the Algerian diplomatic staff in the European country, knock on all doors and solicit pro-Polisario NGOs, associations and unions to exert maximum pressure on the government of Madrid to make it change its position.
Yet, this agitation should not produce much effect. The European Court has already accepted the five European countries as interveners in the appeal lodged by Brussels.