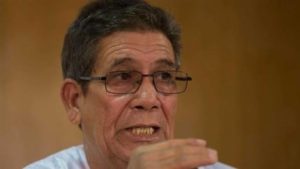 The brief and intriguing disappearance of Bachir Mustapha Sayed, last week, continues to fuel the doubts of the Sahrawis in the Tindouf camps who do not believe the version of events presented by the Polisario leadership, according to informed sources in the Algeria-based camps.
The disappearance that lasted five days has not yet revealed all its secrets. Many Sahrawis simply do not believe the explanation given by the Polisario Leadership, which claimed that Bachir Mustafa Sayed got lost after his vehicle broke down near the buffer zone of Bir Lahlou. The Polisario official has reportedly got lost as he was following his herd of camels. Such details make the story even more unclear.
Most Sahrawis do not hesitate to link Bachir Mustapha Sayed's mysterious eclipse to his ideas, the sources said. The brother of the founder of the Polisario is in fact known for his opposition to the Front's policy, and above all, for his hostility to the way the Algerian leaders instrumentalize the Sahara issue to serve their own hegemony ambitions.
And of course, the Algerian intelligence services do not appreciate his ideas and the Algerian generals have always opposed that he assumes a key position within the Polisario despite his popularity in the camps.
The Sahrawis in Tindouf who are fully aware of the situation wonder whether Bachir Mustapha Sayed was not rather seeking to leave the Tindouf camps and go to Morocco before he was caught by the Algerian services.
The embarrassed silence observed by the Polisario officials throughout the mysterious disappearance of Bachir Mustapha Sayed strengthens the Sahrawis' doubts about this disturbing case.