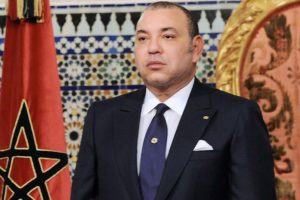 King Mohammed VI has seriously embarrassed the Polisario leadership when he stated on Saturday in the Throne Day speech that Morocco had managed to make of 2016 "the year of determination" as far as the Sahara issue is concerned, while the Algeria-backed Sahrawi movement attempted to make of it "a year of decision" in its favor.
The kingdom faced with "firm determination the fallacious statements and irresponsible behavior" that marred the management of the Sahara issue, said the Moroccan monarch in the Throne Day speech he addressed to the nation on July 30, on the occasion of the 17th anniversary of his enthronement.
King Mohammed VI, who was clearly referring to the crisis that had opposed Morocco to Ban Ki-Moon, said the necessary measures had been taken to "put an end to these serious deviations."
And while reiterating that Morocco will remain open and ever ready to engage in "constructive dialogue" to find a final political settlement to the artificial conflict over the Sahara, Mohammed VI has nevertheless affirmed that his country will not give in to "any kind of pressure or any blackmail attempts regarding the sacred cause of all Moroccans."
The Moroccan sovereign twisted the knife in the wound that hurts most the Polisario and their Algerian mentors when he recalled that Morocco's opponents are "infuriated" by the economic and social development and progress witnessed in the Moroccan Sahara provinces.
The development projects launched in the region and the opportunities offered by regionalization to the populations' effective involvement in the management of their affairs will transform the Sahara region into an integrated economic pole and an exchange platform between Morocco and Africa.
This perspective is consolidated by Morocco's decision to reintegrate the African Union with the support of 28 states. The majority of African countries tabled a motion calling for the suspension of the Sahrawi Republic, which was proclaimed by the Polisario and Algeria, but which is not recognized by the UN or by any major country.