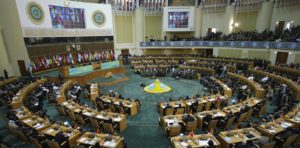 The Polisario supporters find it increasingly hard to secure the separatist front's access to a number of international meetings. The setback has just been experienced by Venezuela. Actually, the countries of the Gulf Cooperation Council (GCC) have prevented Venezuela from inviting the so-called Sahrawi Republic to the summit of the non-aligned Movement, scheduled to convene in Margarita Island, in September 17-18.
Venezuela's ambassador to the UN, whose country is currently sitting at the UN Security Council as a non-permanent member, circulated a list of countries and organizations invited to attend the summit of the 120 member states of the Non-Aligned Movement (NAM) hosted by Venezuela.
The diplomat of the Caracas regime has insidiously crept into the list the name of the SADR, the Sahrawi Republic, self-proclaimed by the Polisario and Algeria, but which is not recognized neither by the UN nor by the NAM, nor by any major world capital.
But to the disappointment of the Venezuelan ambassador and his Algerian colleague, the representatives of the six GCC members (Saudi Arabia, UAE, Qatar, Kuwait, Bahrain and Oman) have strongly opposed the move and demanded that the intruder be removed from the list of countries invited to the NAM summit.
The GCC members' position is not surprising as it is consistent with the strong support that the leaders of the GCC had expressed to Morocco at the summit that had brought them together with King Mohammed VI in Riyadh in April.
In the joint statement released at the end of the Morocco- GCC, the heads of state of the GCC had also reiterated their support to the autonomy plan for the Sahara proposed by Morocco for the settlement of this regional dispute.
The new manoeuver of the Venezuelan diplomat, Nicolas Maduro, is not the first of its kind. It comes after a violent clash last June with the Ambassador of Morocco to the United Nations, Omar Hilale. Maduro had then insisted to have a Polisario delegate attend a meeting reserved to delegates of internationally recognized States and of course Hilale vehemently opposed his move.
And obviously, we would expect other similar manoeuvers because since Morocco decided to return to the African Union, supported by a majority of 28 African countries, which have requested the exclusion of the SADR, Algeria and other supporters of the Polisario are on a war footing.