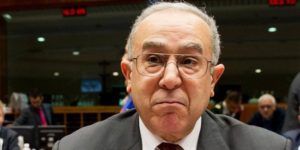 Ramtane Lamamra is not happy at all. It is Morocco's ambassador to the UN, Omar Hilale, who is behind the Algerian Foreign Minister's fury. Actually he did not appreciate the candid clarification made by the Moroccan diplomat before the UN 4th Committee, according to informed sources in Algiers.
Omar Hilale, who was addressing the UN committee, underlined bluntly the full responsibility of Algeria in the genesis and persistence of the Sahara issue. The approach adopted by the Moroccan diplomat in his analysis angered greatly the head of Algerian diplomacy.
The Moroccan diplomat's address, in the form of short questions and answers, deconstructed Algeria's claims that it has a mere observer role in the Sahara issue. It is obviously the success of this question and answer process, which caught the attention of the audience in New York, that stirred the anger of Ramtane Lamamra.
Omar Hilale asked simple questions, whose answers were obvious: Who created the Polisario and has been providing it with political and military support for 40 years? Obviously, this is not an observer country. It is Algeria. Who is mobilizing all its diplomatic apparatus against its neighbor, Morocco? This is not an observer country. It is Algeria.
Who refuses to reveal to its own parliamentarians the budget earmarked for the Polisario? This is not an observer country. It is Algeria. Who indoctrinates young Sahrawis in the famous Summer University of Boumerdes and trains them to commit acts of violence, vandalism and destruction in the Moroccan Sahara? This is not an observer country. This is the Algerian neighbor.
Then, the Moroccan diplomat asked the audience: Who drafted and co-sponsored the resolution on the Sahara issue, which will be adopted later this morning by this Committee? This is not an observer country. It is Algeria.
That was more than enough to make Lamamra fly off his control center.