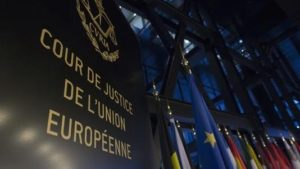 The Polisario has just been dealt another serious blow after the Court of Justice of the European Union rejected the separatists' appeal for the annulment of the farm deal binding the EU and Morocco.
The European top court ruled that the Algeria-backed front had no standing to speak on behalf of the population of the Sahara.
The court battle was triggered in 2015 when the European General Court partly upheld a challenge to the bilateral 2012 farm trade deal, arguing the deal included the Sahara provinces within its scope.
In their Wednesday ruling, the judges of the Luxembourg-based Court followed the legal opinion of the Advocate General, who pleaded in this direction last September. At the same time, the ruling reflects the general feeling prevailing at the European level, be it at the Council of Ministers, within the executive branch in Brussels, or at the level of the major European capitals.
The Polisario, a movement claiming the independence of the Sahara, in southern Morocco, with the support of Algeria, is not recognized by the UN, neither is the separatist Front recognized by any European Union member country. So, in what capacity did the Polisario succeed in bringing an action before the European Court of Justice?
The answer is to be found in the activism of the pro-Algerian lobbyists in several European institutions, in particular in the European Parliament.
It is this late but lucid European diagnosis, which triggered the decision in Brussels, where the European Council, with the support of most of the major European capitals, decided in February to appeal the European General Court's ruling.
After they pinned so much hope on a Court's decision in their favor, Algeria and the Polisario now try to minimize the impact of the setback they were inflicted by scrutinizing the grounds of the final judgment of the Court.
However, reading between the lines, it is easy to understand that the EU is aware of the pressure exerted by Algeria on behalf of the Polisario and that the European countries are not ready to put at stake the strategic relations of the whole of Europe with a special partner, Morocco.