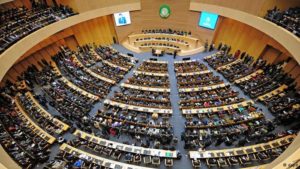 The noose is tightening around the Polisario in the run-up to the African summit in Addis Ababa next January, as the summit is expected to endorse Morocco's return to the African Union, with strong support from a large majority of African states. And of course, the perspective torments the Saharawi front and maddens its mentor, Algeria.
It is this feverish context that explains the Polisario's frenzy in the zone of Guergarat, in the south of Morocco, on the border with Mauritania. The Algeria-backed front has positioned half a dozen armed elements in front of the Moroccan forces. But obviously, the move has propaganda purposes only, because the buzz around this presence does not change the situation on the ground. The Polisario also reported military maneuvers, although it knows better than anyone that it cannot fire a single shot without the green light of the Algerian generals.
These are mere maneuvers of diversion the Polisario resorts to every time it suffers a setback. And the latest such setback came from the Court of Justice of the European Union which upheld the Morocco-EU agricultural agreements and ruled that the Polisario has no standing to lodge an action at the European court.
The other reversal, which irked Algeria most, is Morocco's successful diplomatic campaign in several African countries over the last two months, particularly in East Africa. It is in this context that we must consider the nervousness that has seized Algerian diplomacy.
The bitter failure of the initiatives launched by Algiers to attract African countries' interest, such as the African Investment Forum, hastily convened in Algiers earlier this month, evidences the confusion of Algerian diplomacy which seeks by any means to hamper Morocco's initiatives, primarily in Africa.