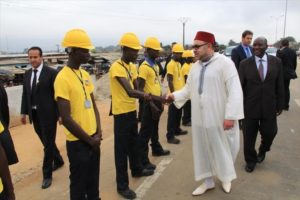 The Polisario leaders are still under the huge shock they experienced in the aftermath of Morocco's successful return to the African Union and the impact this return will have across Africa, where Morocco continues to score points. Actually, the Kingdom is gaining more and more voices to its cause, especially among States that had recognized the Algeria-backed separatist front and supported its fallacious theses in the past.
The successive tours of King Mohammed VI in several African countries, with the current visit to Ghana, illustrate Morocco's powerful come back on the African scene. This powerful come back increases the panic of the Polisario and the bitterness of the Algerian political-military regime, obsessed by the Sahara issue.
It is therefore not surprising to see the separatist front upping the ante by voicing threats to resort to arms against Morocco. However, analysts know that the Polisario has no ability to ignite hostilities against Morocco. The reason is obvious: The front lacks autonomy and cannot undertake any move without the blessing of Algerian Generals.
However, these threats raise questions about the true intentions of the Algerian officers, and make one wonder whether they are mad enough to plunge the Maghreb region into instability.
This is actually the meaning of the warning launched by the latest report of the American Think Tank, The Washington Institute for Near East Policy. The two authors of the report, pundits Robert Satloff and Sarah Feuer, affirm that the outbreak of a war in the Sahara would sound the death knell of peace and stability throughout the region.
It is true that the Maghreb is a region that has so far resisted the chaos of the Arab Spring, but stability is still a challenge. That is why the authors of the report recommend that all should make efforts, starting with the Trump administration, to prevent the outbreak of armed hostilities between Morocco and Algeria through the Polisario.