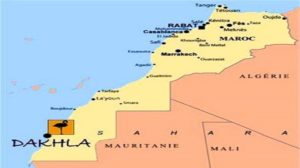 Morocco is about to undertake, through "sophisticated technologies", the procedural operations of delimiting its maritime space, the exclusive economic zone and the continental shelf, announced Thursday evening, the government spokesman, Mustapha El Khalfi, after the cabinet's weekly meeting.
The Moroccan government adopted two draft laws and a draft decree on the delimitation of the country's maritime space, including off the Western Sahara, in front of the Canary Islands.
As expected, the announcement caused a great stir in Algiers and in the Polisario headquarters in Tindouf, prompting Algerian and Polisario leaders to mobilize their media and lobbyists against Morocco.
In a statement relayed by the Algerian media, the separatist front speaks of "an infringement of international law" arguing that the delimitation of the Moroccan maritime zone is "null and void", whereas in reality, Morocco only seeks to update the geographical coordinates of its maritime space to include the updates in the national legal arsenal in accordance with international regulations.
At the same time, as explained by Mustapha El Khalfi at a press briefing held in Rabat on Thursday, the decision aims at "cementing Morocco's legal supervision over these waters and at putting an end to all allegations calling into question Morocco's sovereignty over this zone".
Actually, the legal arsenal envisaged by the Moroccan government seeks to update and complete the geographical coordinates relating to the baselines and the closing lines of bays on the Moroccan coasts. The operation would delimit Morocco's territorial waters in a scientific way and bring them more into conformity with the provisions of international law of the sea, as Morocco is preparing its application for the extension of the continental shelf.
This approach is also meant to delimit the exclusive economic zone off the coasts of the southern provinces. It is likewise necessary to rescind the use of the median line as the only benchmark for the demarcation of maritime borders and to introduce the principle of equity, which is more in line with the interests of Morocco and more compatible with international law.