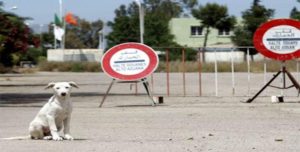 Relations between Algeria and Morocco are tense and acrimonious because of the Western Sahara conflict. However, what is often overlooked is the huge economic and social loss caused by the closure of borders between the two countries, as has just been recalled by the eminent British weekly The Economist.
Algeria and Morocco are paying the high price for the closure of their borders, estimated at annual losses of 2 points of GDP, notes the economic British weekly in its latest release.
"HAD Algeria and Morocco honoured their agreement back in 1989 to form an economic union, along with Tunisia, Libya and Mauritania, they would be among the Middle East's largest economies. Their poor border regions would be booming crossroads. Over the decade to 2015, reckons the World Bank, their two economies would each have almost have doubled in size," writes the weekly.
The two countries have plenty of assets. They share a common history, cuisine, architecture, strand of Islam and an Arabic dialect…They are almost homogeneously Sunni, free of the region's sectarian divides. They have the advantage of cheap labour, and offer Europe a bridge to Africa, the publication adds.
In Algeria, the returns of copious oil and gas enabled to develop a programme of mass industrialization. Yet Morocco is catching up fast, thanks to its greater economic openness under King Mohammad VI, the weekly notes, recalling that the kingdom ranks 68th on the World Bank's measure for ease of doing business—88 places above Algeria. Exporting goods from Algeria takes six times as long as from Morocco, and costs almost four times as much.
Yet, the Maghreb project that could have been beneficial for the two countries and for the whole region as well was aborted because of the conflict over Western Sahara, a quasi-desert region of southern Morocco that is claimed by the Algeria-backed Polisario separatist front