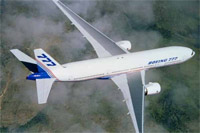 A bit more than a million of Euros, that was the cost of the campaign arranged by the Algerian consulates in France in order to make some French elected representatives of Algerian origin visit the camps directed by the Polisario Front. The information according to which the Algerian consulates have well and truly chartered three planes, was confirmed by the online newspaper "Maghreb Confidentiel".
In fact, it states that "for this original operation, led by the Algerian consulates, three planes have been chartered from Marseille, Lyon and Paris". It is the first official confirmation of the information reported by the "Confidential Polisario" last week mentioning an extensive campaign directed by Mehraz Laamari, with the financial and technical support of the Algerian DRS. This information, which contradicts Algeria's official version "Algeria is not a party concerned in the conflict", is a sliding into the doctrine of the leaders of Algiers, who did not want to be in the front line.
The deep reason behind this change in strategy would be the increasing weak mobilization of pro-polisario militants in France, as well as the breaking down of many associations that support the Guerilla movement, and which, tired of war, have closed offices and Internet sites. The Algerian consulates have hence paid without hesitation the invoice of about 274 000 Euros for the rent of planes, as well as the expenses fees of the Polisario Front's "guests", reaching about 520 000 Euros.