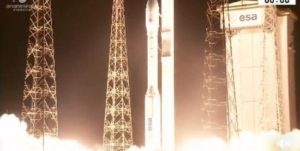 The recent launch by Morocco of an earth observation satellite triggered a stir in the ranks of the Polisario, whose leaders panicked at the prospect of their headquarters in Tindouf, Algeria, being put under surveillance, well-informed sources in Tindouf said.
The Polisario leader Brahim Ghali fears most to see Morocco scrutinize, thanks to the satellite, the slightest abuses committed by his militias against the Sahrawis opposed to the Polisario in the Tindouf camps.
If Morocco succeeds in obtaining photos of the inhuman abuse and treatment inflicted on the Sahrawi population in the camps, it will have an unchallenged diplomatic weapon that Rabat will not hesitate to use against the Polisario in international forums.
But the fear is not gnawing the Polisario leaders only. Algerian Generals are also distraught. Their neighbor has acquired an ultra-sophisticated means of monitoring borders from space. And the satellite will be piloted and managed 100% by Morocco from a land center near the capital, Rabat.
Although a satellite can fulfill multiple missions, Morocco has made it clear that its spacecraft is intended primarily for civilian purposes, in particular monitoring of environmental transformations, groundwater resources, fisheries resources, etc.
However, the Algerian regime is seemingly not relieved by Morocco's assurances. In Algiers, the Generals rushed to deploy military postures, in a bid to alleviate the bitterness they are feeling for having thrown headlong into a crazy arms race that has engulfed tens of billions of petrodollars. They purchased weapons, which are now within sight of the Moroccan satellite.