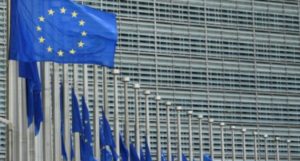 Never before has the Polisario experienced a diplomatic debacle as hard as the one it suffered in 2017.
Actually, 2017 was a catastrophic year for the separatist front, in all senses of the word, and to crown it all, a recent report of the European Union revealed that the socio-economic benefits of the Morocco-EU fisheries agreement largely go to the Sahara populations in southern Morocco.
The Polisario leaders' outrage at the report, as relayed by the propaganda machine in Algeria, reflects their embarrassment. The conclusions of the audit mission carried out on December 7 by a technical team of the European Commission in the city of Laayoune are eloquent.
By dispatching a mission to Laayoune, capital of the Sahara, the European Commission wanted to substantiate the allegations that there was "illegal exploitation of natural resources" in the southern provinces of Morocco.
However, the conclusions of the European report are emphatic: 75% of the economic and social benefits of the fisheries agreement between Morocco and the European Union go to the inhabitants of Sakia El Hamra and Oued Eddahab in the Sahara, especially in the main cities of Laayoune, Dakhla, Boujdour and Smara. 
Brussels also turned down the Polisario's questioning of the legality of the European mission in the Sahara.  Brussels based its arguments on a previous ruling of the Court of Justice of the EU, considering that the Algeria-backed separatist front "has no standing to act on behalf of the Sahrawis".
With this ruling, the EU Court had made it clear that the Polisario had no capacity whatsoever to act on behalf of the inhabitants of the Sahara, putting thus an end to the front's self-proclamation that it is "the exclusive representative" of the Sahrawis.