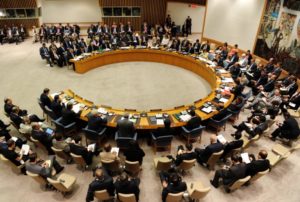 Until the last moment, the Polisario was pinning hopes on the February judgment of the European Court of Justice (ECJ) to score points at the European Union. However, its hopes were shattered by the decision of the Council of Ministers of the 28 EU member states, which greenlighted, Monday, the renewal of the Morocco-EU fisheries agreement, including the waters of the Sahara.
Yet, the European Council's decision was not a surprise, except maybe to the Polisario and Algeria. Because in February, immediately after the ECJ ruling that deemed the fisheries agreement "inapplicable" to the Sahara, Morocco and the European Commission expressed their "determination" to preserve their cooperation in the field of fisheries.
Today, the two partners' determination to pursue their strategic partnership has prevailed while the dreams of the Polisario separatists and their mentor, Algeria, have faded away.
Additionally, the Polisario and Algeria are preparing for another diplomatic setback, this time at the level of the UN. The Security Council, which begins this Tuesday (April 17) its consultations on the Sahara issue, will certainly call on the Polisario to withdraw its elements from the buffer zones.
It is also possible that the Security Council will again call on Algeria, as it did in April 2017, to commit to the UN-sponsored political settlement process in the Sahara. Such a commitment is all the more necessary as Algeria is the party that pulls the strings in the Sahara conflict through its Polisario puppet.
The death of 29 members of the Polisario in the Algerian military plane, which crashed last week shortly after taking off from the Boufarik base near Algiers, revealed, if need be, the extent of Algiers' involvement in the support, or rather the instrumentalization, of the separatist front against Morocco. A fact that cannot be missed by the members of the Security Council.
And a fact that the king of Morocco had clearly underscored recently. "Algeria finances, Algeria shelters, Algeria arms, Algeria supports the Polisario diplomatically," Mohammed VI said in a letter to UN Secretary-General Antonio Guterres. It is therefore normal that the Algerian regime starts acting openly in this issue that it created artificially more than four decades ago.