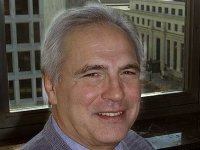 Since Christopher Ross, the representative of the UN General Secretary for the Sahara has announced the possibility of "discreet" meetings between the parties before the end of July, intense secret negotiations have been undertaken by the Polisario Front leaders in order to determine the members of the delegations who will take part in these meetings.
Indeed, Manhasset negotiators from the Guerilla movement strive to preserve their status and try to block the pretenders who want at any price "to take part in these negotiations", even if the UNO has asked for reducing the number of negotiators. Seats are thus expensive, but it seems that an alternative solution emerges, that of appointing "special counselors" of the negotiating delegation, in order to tread carefully where the ones and the others are concerned, and, hence, to allow to these first informal negotiations to take place within a serene climate. Indeed, the major difficulty to be overcome by the negotiators is to be able to handle a kind of room for negotiations towards Algerian "leaders", and especially DRS (Information and Security Department) officers, that savagely keep a watch on the slightest facts and gestures of the Polisario officials when they are abroad.
Phoned up by the « Confidential Polisario », a source close to the Polisario Front leadership has indeed affirmed that Algeria's training of the delegation that shall participate in the informal negotiations has caused the anger of some executives of the Front. Would a dispute take place between the leaders of Algiers and those of Tindouf?