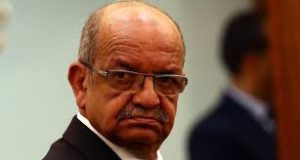 Algeria is actually very angry by the broad support garnered by Morocco's decision to sever diplomatic relations with Iran against the backdrop of the dismal destabilizing plans plotted by Hizbollah with the Polisario. At the top of this support is that of the Arab League.
Within the pan-Arab organization, Algiers found itself isolated, as it was the only Arab country that did not denounce the "dangerous interferences" of Tehran in the internal affairs of Morocco.
The other countries of the League have expressed their solidarity with the Kingdom and denounced Iran's activism, through its Lebanese proxy, Hezbollah.
Arab countries did not adopt their stand lightly. Morocco actually confronted Tehran with undisputable evidence showing that Hezbollah sent military engineers and supervisors to the Tindouf camps, where the Polisario headquarters are located in Algeria.
Other proofs confirm the delivery of SAM 9 and SAM 11 missiles as well as Strela anti-aircraft missiles by Hezbollah to the Algeria-backed Polisario front to undertake operations in the Sahara.
All these transactions could not escape Algeria as the logistics went through the Iranian Embassy in Algiers. Besides, it is the Algerian military intelligence service that facilitated the access of Hezbollah elements to the Tindouf camps.
And it was in these camps that the instructors of the Lebanese Shiite party trained the Polisario militia to urban warfare and commando operations.
As usual, Algiers has no other argument to oppose to such overwhelming evidence than to claim an Arab conspiracy against Algeria, against Iran and against Hezbollah.