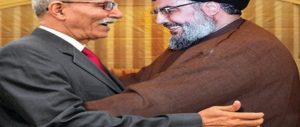 In denouncing the collusion between the Polisario and Hezbollah, Morocco has not only unveiled the Shiite movement's scheming with the separatist Sahrawi front, but has also embarrassed Algeria and Iran, direct sponsors of the two movements, listed as terrorist by more than one country.
But why has Morocco suddenly become the target of Iranian and Hezbollah activism in North Africa? The answer is to be sought in the current geopolitics. Morocco has, for centuries, been home to a moderate and tolerant Islam, in total contradiction with Iran's militant Shiite Islam.
It is therefore normal that this moderate view of Islam in Morocco, which finds a historical and geographical extension in sub-Saharan Africa, has become a source of disturbance for the mullahs of Tehran.
However, Hezbollah decided to form an alliance with the Polisario in a bid to destabilize Morocco only after the arrest, in Casablanca, of Kacem Mohamed Tajeddine, one of Hezbollah's big financiers, who had a long arm in many countries in Africa.
Moroccan Foreign Minister Nasser Bourita revealed in an interview with Fox News, the details of this arrest, which took place at Casablanca airport on March 12, 2017. Kacem Mohamed Tajeddine was arrested following an international arrest warrant issued by the United States against him for money laundering and terrorist activities, said the Moroccan minister.
It is in this way that the interests of Hezbollah in the destabilization of Morocco, at the instigation of Shiite Iran, converged with those of the Polisario, supported by an Algeria whose generals perpetuate the Sahara issue as a thorn on Morocco's side.