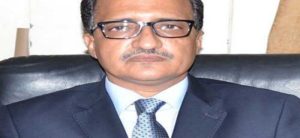 Only few days after Morocco decided to sever diplomatic relations with Iran, which it accuses of helping the Polisario through Hezbollah, Mauritanian authorities vented their anger at Iranians for the growing penetration of the Shiite mullahs into the country.
Mauritanian authorities have thus dismissed the Imam of "El Moujamaâ Al Imam Ali" mosque in Nouakchott, and replaced him by a Sunni Imam. Also, this place of worship that served as the basis for Shia proselytism was placed under the authority of the Ministry of Islamic Affairs.
According to the website saharamedia.net, the Iranian ambassador, Mohamed El Amrani, was summoned to the Foreign Ministry last Friday. He was notified of Nouakchott's rejection of Iranian Shiites' increasingly virulent proselytism, through these religious institutions.
The growing influence of Shiites in Mauritania was reportedly made possible because of the indulgence of President Mohamed Ould Abdel Aziz, who is close to the regime in Algeria, which is itself Iran's ally in the region.
According to informed Mauritanian sources, there are some 60,000 Shiites in the country.
Tehran, after observing an embarrassed silence on the case, reacted by denying that the Iranian diplomat in the Mauritanian capital was summoned to the Foreign Ministry. The Iranian official Fars News Agency claims that relations are normal. Fars accuses the Saudi media to be the instigators of these "rumors".
These developments, in the case of both Morocco and Mauritania, have one single meaning: the Shiite regime of Tehran seeks to extend its influence beyond the Middle East to include Maghreb countries and even sub-Saharan countries.