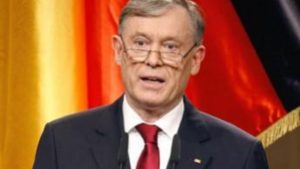 Horst Köhler, the UN Secretary General's personal envoy for the Sahara, who is currently touring the region, has chosen Algeria as his first stop. The choice speaks volumes about the role of Algiers in the Sahara issue and its influence on the Polisario, the separatist front that is claiming sovereignty over Morocco's southern region.
After Algeria where he landed on Saturday (June 23), Horst Köhler continued his 10-day journey by a visit to Mauritania. He then visited the Polisario headquarters in Tindouf, in southwestern Algeria, before traveling to Morocco.
While in Morocco, the UN mediator will visit the main cities of the Sahara, where he would see first-hand the enormous development efforts being made in the region.
The development projects in the Sahara provinces have raised the standard of living of the inhabitants and the remarkable urban expansion made of the hamlets left by the Spaniards in the 1970s structured cities with all the necessary urban amenities.
The goal of the former German president is to deepen his understanding of the Sahara issue and the reality on the ground. An approach that the UN mediator has favored in order to have a clearer vision and consequently advance the UN political process, on the basis of Security Council Resolution 2414.
This resolution stood out as it insisted on the need to "make progress in the search for a realistic, pragmatic and sustainable political solution to the Sahara issue".
Adopted in April 2018, Resolution 2414 also calls on neighboring States "to make an important contribution to the political process and to engage further in the negotiations," a thinly veiled allusion to Algeria, which perpetuates this regional conflict via its proxy, the Polisario, by stubbornly refusing the Morocco-proposed autonomy plan for the Sahara. The plan is supported by the Security Council and the international community as "serious and credible".