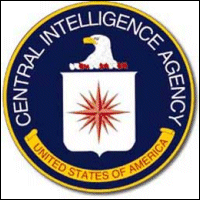 A document recently declassified by the Central Intelligence Agency (the CIA) reveals that the Cuban regime, faithful to the doctrine "Guevara for the Sahara" (see "The Genesis"), would have maintained nearly 200 men in the Polisario camps in Algeria in 1982 mainly for "training in propaganda".
The document, downloadable here, and available on the Internet at http://www.foia.cia.gov indicates that: "Cuba also trains the forces of the Polisario and provides a medical assistance made up of 200 people stationed in a Polisario camp in Algeria.

We suspect the presence of Cuban military advisers in the zone, but the reserve of Algiers to let Havana increase its assistance means that the support of Cuba will be limited to propaganda and the assistance to the non-aligned movement. However, the regime of Castro is firmly given support to the Polisario Front in its war against Morocco".
This historical document confirms the assertions of Juan Vivès, former Cuban spy, who affirms in a book revelation that it is Ernesto Che Guevara who theorized the doctrines of the Polisario Front.