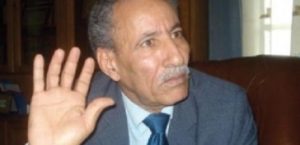 At a time when the Polisario is overwhelmed by successive setbacks at the international level, particularly at the level of the European Union, Algeria is coming to the rescue of a devastated movement by organizing a "University of Polisario executives", in the coastal city of Boumerdes.
The rally, organized by Algerian authorities, comes just days after the separatists suffered unprecedented setbacks in Europe: Morocco and the EU initialed a new fisheries agreement covering all Moroccan waters, including off the Sahara.
At the same time, the EU Court of Justice rejected an appeal for annulment lodged by the Polisario against the previous Moroccan-European fisheries agreement and denied the separatists any representative capacity to speak on behalf of the people of Western Sahara.
However, Algerian officials and the generals of the former DRS persist in presenting an annihilated movement as a vibrant entity, although no one believes any longer in this tall tale, including elements from within the Polisario.
Actually, many voices from within the separatist front are criticizing the futility of this gathering, which is in its 9th edition. A summer university where, year-on-year, the speakers repeat the same hollow slogans that have no impact over the front's debacles, lament Sahrawi websites that are opposed to the Polisario policy.
Critics have gone as far as to accuse the Algerian National Committee of Solidarity with the Sahrawi People (CNASPS) of having failed to foster the Algerian people's awareness to the Sahrawi cause and of having only squandered the Algerian tax payer's money, as put by "futurosahara" website.