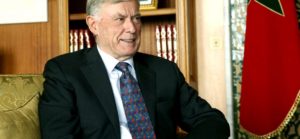 Algeria is in great embarrassment after the correspondence it received from UN envoy Horst Köhler, inviting it to take part in talks, in Geneva in December, alongside Mauritania, the Polisario and Morocco.
The invitation actually meets a repeated requirement of Rabat, which deems that the Sahara conflict would have never existed without Algeria's meddling.
The UN Envoy requested the four parties to respond by October 20 to his invitation to meet next December 4 and 5 in Geneva, not for "negotiations" but for a "round table".
However, Algeria refuses to be involved in direct negotiations with Morocco, preferring to put forward its proxy, the polisario, a manoeuver by Algerian generals that major capitals no longer accept.
The international community is tired of seeing Algeria pull the strings of the separatist front it shelters on its territory, it equips with armament, and it supports financially, politically and diplomatically.
The Security Council has, moreover, clearly expressed the international community's general exasperation. Resolution 2414 of April 2018 thus explicitly asked Algeria to engage in the political process to reach the settlement of a conflict that it has nurtured for more than four decades.
By inviting Algeria, the former German President expresses the new state of mind of the international community on the Sahara issue and this is precisely what worries Algerian officials and the Algerian military apparatus.