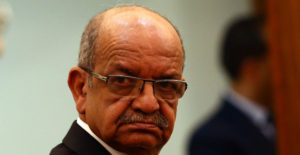 Since the UN envoy for the Sahara, Horst Köhler, extended his invitation to Algeria to participate in the December dialogue in Geneva, the Algerian leaders feel trapped. The situation is illustrated by Algiers' embarrassment to announce publicly it accepted the invitation, preferring to do so behind the scenes at the UN.
So far, Algerian diplomacy was pretending to look elsewhere, as if it were not concerned by the invitation to sit at the Geneva Round Table alongside Morocco, Mauritania and the Polisario, as a neighboring country.
But as a veteran diplomat, Horst Köhler set October 20 as the deadline to respond to his invitation for the talks, which were anyways backed by resolution 2414 adopted by the Security Council in April 2018.
The UN body had explicitly asked Algeria to engage actively in the search for a political settlement to a conflict that it had itself created. More than four decades ago, Algerian Generals had created the separatist Polisario movement, setting fire to the region, a fire that they continue to kindle today.
Algeria's presence in Geneva on December 5 and 6 is not only a requirement of the Security Council, but also a demand by Morocco, for whom Algeria is the genuine party to the Sahara dispute, the Polisario being a mere puppet that Algeria shelters on its territory and supports politically, militarily and financially.