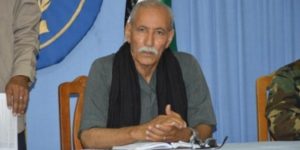 For the Polisario, the year 2018 ends in anxiety, as the future is opaque, because of the series of setbacks the separatists suffered at the international level, and also because of the dangerous political situation in Algeria, their godfather.
Actually, the Algerian regime is seriously threatened by the political blockade, as admitted by Algerians themselves.
This situation is criticized by Louisa Hanoune, the secretary general of the Workers' Party (PT), who hints to "worrying signs of cracking at the top of the state". State institutions "have no political compass. They are improvising their way past by the day," Louisa Hanoune said alarmingly.
"Neither the prolongation of Bouteflika's reign", nor the postponement of the presidential election of April 2019 is a solution to the crisis Algeria is going through, comments the leader of the PT, warning on the "dangers posed by the system in place on the country".
And it's the same story at "Talaie El Hourriyet", the party of former Prime Minister Ali Benflis. Ali Benflis deems that the prevailing confusion makes the political environment even more opaque, more illegible, and more uncertain and exposes Algeria to a real risk of instability.
"The year 2018 ends on an acute political crisis, a critical economic situation with indicators flashing red, and worrying forecasts for the coming years, in a context of deep social malaise," complains the party of Benflis.
All these gloomy indicators, highlighted by many an Algerian politician, worry the Polisario and its leaders, including Brahim Ghali, all the more so as dissent is growing in the Tindouf camps, where the Sahrawi population can no longer stand repeated prohibitions and daily frustrations.