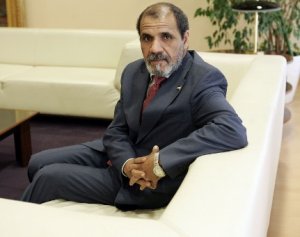 The stir caused by the enigmatic death of the Polisario leader Mahfoud Ali Beiba, is still going on. The declarations of an influential Sahrawi in Tindouf camps, made in a sound recording, brought surprising revelations about the mysterious death of Mahfoud Ali Beiba, N0. 2 in the Polisario.
The recording of this Sahrawi's declaration, he who is close to the Polisario leadership, reveals that the first to have disclosed the death of Ali Beiba, is the Polisario leader, Mohamed Abdelaziz. The latter has called, Friday 2nd July, the brother of the deceased who is living at present in Laayoune, in Morocco, to inform him of the death of Mahfoud Ali Beiba. The Polisario Chief has explained to him that Ali Beiba has died in his house at Rabouni, in Tindouf camps. But, this same Mohamed Abdelaziz will give another version to the cousin of the deceased. A declaration opposite to the first one, Mohamed Abdelaziz maintained that Ali Beiba was quietly taking his tea with him and other Polisario members when he stood up to leave, before he fell down dead. The end of the recording explains that the confusion of the Polisario leader was such that he limited himself afterwards to invariably repeat to the other members of the deceased's family, that Ali Beiba was dead of a simple heart attack.
The audio recording maintained plainly that Ali Beiba was killed, probably by poisoning, as the Algerian officers from the DRS (Algerian military intelligence services) did not look favourably to his positions more and more conciliatory with the Moroccan autonomy proposal for the Sahara. The visit paid this year, by the two daughters of the deceased, to members of his family in Rabat, did not please the DRS officers, according to the recording.
But what offended most the chief of the Algerian military intelligence services, General Mohamed Medien, called Toufik, is a sentence, a simple sentence pronounced by the deceased recently. When he received the Sahrawi "chioukhs" and leading citizens in Tindouf camps who were asking about the Sahara issue evolution and the defection of many Sahrawis who joined Morocco, Ali Beiba has simply answered them: "don't hope for too much, but don't despair". The ultimate caprice which pushed the DRS to action.