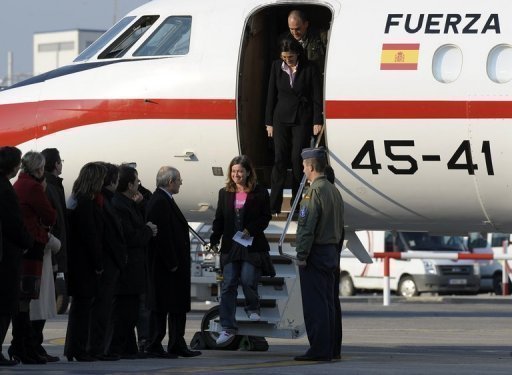 It has, henceforth, become a certitude that the strong links between certain radical elements from the Polisario Front and Al Qaida in the Islamic Maghreb (AQMI). Since two years, the legal action taken in Nouakchott has shown without ambiguity that many military executives from the guerrilla movement have joined the terrorist movement and have become engaged in kidnapping European citizens among whom three Spanish humanitarians kidnapped next to Nouadhibou in November 2009.
A  testimony damning Omar « the Sahrawi », with his real name Omar Ould Hamma, confirms that this former high officer has bought about 100 liters of petrol "paid with euros" near Nouadibhou, few hours only before the kidnapping of the NGO humanitarians "Barcelona Accion Solidaria", while Omar "the Sahrawi" maintained hard that he was in Mali during this period.
The Polisario shadow hovers over these recent kidnappings achieved by AQMI in Mauritania, but also in Mali, since the second accused person in the Nouakchott legal action, is Mohamed Salem Ould Ehmouda, non-commissioned officer still working with the Polisario, who has been arrested while he was "on leave".
Doubt in thus no more allowed, we have here all the elements to revive the Polisario terrorist vocation, less than thirty years after this same movement sad feat of arms, where some fishermen from the Canary Islands have been kidnapped and killed, and where an American airplane has been knocked down by a missile. Thus, a simple return to sources for the Polisario, as according to some close elements from the leadership movement, other officers and non-commissioned officers have disappeared these last weeks and would have joined AQMI.