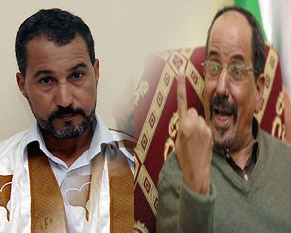 The arrest by the Polisario of its police chief, Mustapha Salma Ould Sidi Mouloud, for having publicly supported the Moroccan autonomy plan for the Sahara, has dramatically divided the separatist movement leadership. Reliable sources in the refugee camps of Tindouf have reported to Polisario Confidentiel that the Polisario notables were divided into two opposed sides because of this case.
The side in favour of the arrest of the Polisario police official was supported by the DRS, the Algerian military intelligence services. Their argument was simple: the arrest of Mustapha Salma accused of treason, should serve as an example to all supporters of autonomy in Tindouf camps. This will dissuade his supporters and discourage the voices that are increasingly heard asking for negotiations with Morocco, on the basis of the autonomy plan. More reluctant, the other Polisario leadership members fear that the arrest and conviction of Mustapha Salma would cause disturbances in the camps. For them, Mustapha Salma benefits from high esteem in Tindouf and his ideas supporting the autonomy are shared by a large section of Sahrawis in the camps.
Moreover, the hesitant side said that the members of the Rguibat tribe, the largest in the Sahrawi tribal structure, might see in this arrest a strike to their weight and  pre-eminence.
Finally, what they fear most is the reaction of international NGOs and associations defending human rights. Protests by international organizations may further tarnish the image of the Polisario, already severely slated by revelations about the relationship of the movement with terrorism in the Sahel. Besides, protests from the U.S. Human Rights Watch organization, calling for the immediate release of Mustapha Salma, have quickly proved to be right.