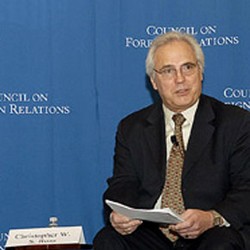 According to some sources close to the Polisario Front leadership, a coordination meeting has been held on Sunday evening between Algerian intelligence services (DRS), general staff of the Algerian army in charge of security in Tindouf, as well as the security forces of the Polisario Front so as to mark out in an exact way the path to be followed by Christopher Ross during his visit to the camps controlled by the Guerilla movement.
The latter did not exclude a return to arms, according to many declarations made by Mohammed Abdelaziz, wishing thus to make the maximum pressure on the UN mediator who is at present preparing a future negotiations round to be held in November. Nevertheless, these future negotiations between Morocco and the Polisario Front which should be attended by Algeria and Mauritania, seem to be facing the same unfruitful results as the previous ones, keeping in mind the atmosphere of hostility at the Polisario Front leadership, considering the imprisonment of the police chief Mustapha Salma Ould Sidi Mouloud, and thus despite of the announcement of a release which takes too much time to happen.
According to the same sources, which have talked over phone with « Polisario Confidentiel », the path to be followed by Ross during his visit inside the camps should carefully avoid the camps of many Sahrawi guards who have openly revolted these last weeks among whom the Sellam tribe.