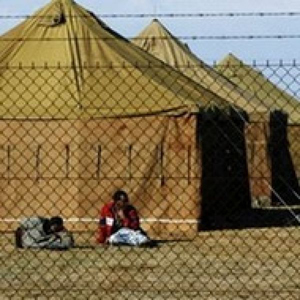 The Polisario finds itself confronted with its own dissidents. The falcons wing, led by Mohamed Abdelaziz supported y the DRS (Algerian military intelligence services), is determined to take advantage of the violent events of 8th November in Laayoune to keep putting pressure on Morocco. On the other side, the moderates clan wishes to keep to the on-going process at the UNO to achieve a solution through a consensus. As an evidence of this choice, the approach adopted by the Security Council which has rejected the proposition to send an investigation mission from the UNO.
The moderates think that this position reveals the real intentions of the UNO. For them, it is clear that the Security Council refuses to be caught out at the game of pressure and the human rights claims, favouring the process of negotiations and searching for the political solution based on a consensus. The position of this clan become more audible since the arrest of the former Polisario executive, Mustapha Salma Ould Sidi Mouloud, and the wave of dissatisfaction that this arrest is still rising in Tindouf camps. Just like Mustapha Salma who has dared to defend the autonomy plan proposed by Morocco to get out of the Western Sahara conflict, many Sahrawis from Tindouf start challenging the omerta imposed by the Polisario around this question.
From the Rguibat tribe which feels itself humiliated by the arrest of one of its young members, who is moreover the Polisario police chief, to the young people with nothing to do, fed up waiting for the unlikely independence promised since decades, the arrest of Mustapha Salma has unveiled all the contradictions which the Polisario and the DRS have tried to hide more or less with success since many years ago.
In the present media upheaval, the two camps seem to be cancelling each other. But the clan of the pig-headed is more afraid that the situation would become calm at the international level, which may create a feeling of persistent unrest in Tindouf.