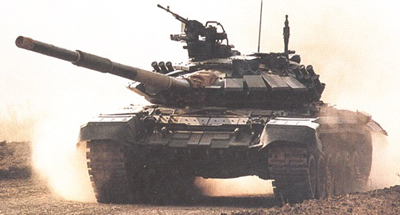 The chief of the Polisario is rubbing his hands. Since the announcement of the German green light to deliver to Algeria the military material valued at more than 14.5 billion dollars, Mohamed Abdelaziz seems to be delighted. But just before the OK of Berlin, the old leader was reassured by his shift executives at the DRS, the Algerian military intelligence services. The latter have confirmed to him that a part of the acquired material was to be transferred to the Polisario troops in Tindouf, in the South-West of Algeria.
The news were expected with eagerness by the Polisario leadership that a great part of military equipments at the disposal of the Polisario were declared obsolete. It is true, that till now, Algeria was making its purchase in arms and material almost exclusively in Russia and the former soviet bloc, before passing a part of it on to the Polisario. If it is confirmed, this contract would be the most important ever signed by Algeria with a Western country. Hence, the jubilation of Mohamed Abdelaziz who has included in his shopping list sophisticated tapping equipments. The objective is to control the pockets of dissidence at the Polisario which are becoming potentially dangerous. But the essential for him is that the expected delivery should constitute a real breath of oxygen. Because with an ageing armament, the regular threats of a resumption of hostilities against Morocco, risk to be moderately taken seriously.
Algiers, on its side, finds itself in the renewal of its military equipment. Since it does not have any complex in being classified at the top of the 10 countries which buy more arms in the world, Algeria really gets a move on. The SIPRI, Institute of Stockholm specialized in the issues of armaments, has placed Algeria number eight at the world level regarding the purchase of arms during the period 2006-2010. With these acquisitions, the Algerian army would have thus discovered the virtue of material made in Germany, after decades of hassle with armaments of the East Bloc. But the most important for the DRS generals, is the maintaining of pressure on its neighbour in the West which would be forced to keep in step, but without the petrodollars.