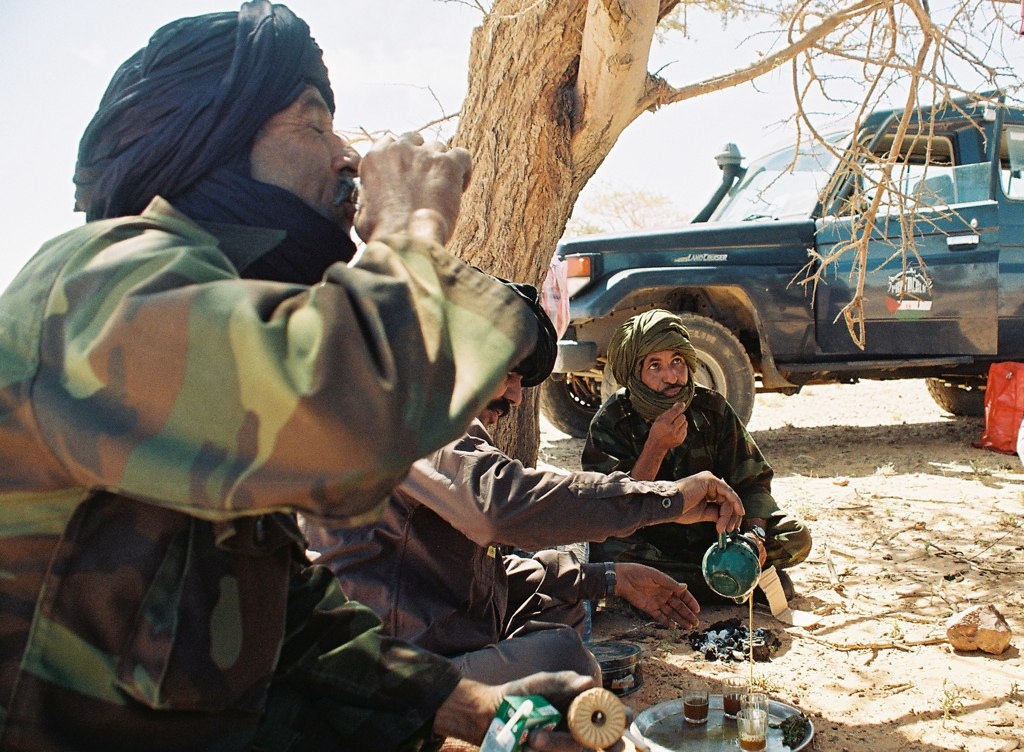 According to some reliable information collected by "Polisario Confidentiel" from a senior leader of the Polisario Front, almost one hundred of fighters sent to give strong support to Mouammar Kadhafi would be returning to Tindouf in the night of last Friday, taking the surface transport escorted by the Algerian army.
Tired after many weeks of intensive fighting, these mercenaries have come to take few days of rest before returning with the commander of the Libyan revolution, who pays them 500 American Dollars each day.
According to the NATO unified command, in a confidential report unveiled by the British newspaper the Daily Telegraph, it concerns many thousands of Polisario soldiers who went to Libya to support Kadhafi, and this with the consent of the Algerian army which has helped them to cross the borders via a discreet and protected passage. According to information collected from the battalion of Polisario fighters who are returning from Tripoli, they are about 2500 Sahrawis in Libya to protect the Libyan capital, which is surrounded by the rebels. The Algerian soldiers who have escorted the battalion would be paid "between 5000 and 10 000 US dollars" for each convoy of troops they escort till the Libyan frontiers, always according to the same sources.
Nevertheless, the Algerian army is worried as the international community has threatened Algiers with sanctions if ever proofs of its collaboration with Kadhafi were to be known. The soldiers have thus kept the identity cards of Polisario fighters, promising to return them back "at their return". The other  element which keeps the Algerians' worrying increasing is the setting up of Libyan arms traffic in the direction of the Sahel and Al Qaida in the Islamic Maghreb  (AQMI), to which participate a Polisario sentry duty knowing the ways in the desert.