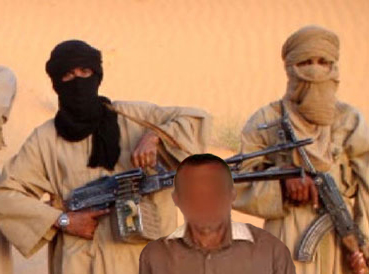 Even if there was no claim for their kidnapping, the two French people abducted on 24th November in Hombori, in the North-East of Mali, have really been kidnapped on behalf of Aqmi. Malian security sources have, in fact, confirmed that two Malian people and some elements from Polisario camps in Algeria are involved in the Kidnapping.
The abduct of the two French people in their hotel by some armed men who have taken them to an unknown place, has aroused the suspicion of Western Intelligence Services, especially that the kidnapping has been followed the following day in Tombouctou, still in the North of Mali, by the kidnapping of the three European people and the assassination with cold blood of a German tourist who has tried to resist to his kidnappers. And still no claiming.
Exactly the same modus operandi than that of the kidnapping of the three Western people, on the 23rd October, 2011, in the HQ of the Polisario Front, in Algeria. All these kidnappings made us think as the Malian and Nigerian security services and their Western counterparts that the authors of these operations are not Aqmi fighters. The sub-contracting of these Mali operations for the benefit of Aqmi is the retained probability. This, likewise, the investigation on the kidnapping of the two Spanish humanitarian workers and their Italian colleague, has revealed the complicity of the Polisario Front elements fighting, with the support of Algeria, for the independence of the Western Sahara region.
The connection between Aqmi and the Polisario elements has been reinforced with the development of every kind of traffics in the region. Drug traffic in Latin America via West Africa, proliferation of arms from Kadhafi arsenal, control of movements of the armies in the region and kidnapping of Western hostages have become very profitable activities where each one finds his own satisfaction.