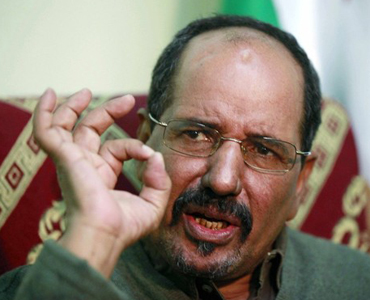 The last round of negotiations between Morocco and the Polisario was not at the taste of many Tindouf Sahrawi leaders . One should say that the Front leadership, disputing, with the support of Algeria, with Morocco over the sovereignty of the Western Sahara, was disconcerted by the quick succession of events which have preceded the meeting.
The Manhasset meeting of March 2012 took place in a political and diplomatic context less favourable. On the regional level, the Front leaders for independence were conscious that they  would risk to pay for the recent thaw between Morocco and Algeria, following the changes brought about by the Arab Spring in the region. Besides, the new Tunisian President Moncef Marzouki insists for the organization of a summit during 2012,  gathering the five Maghrebian countries were Polisario has no place. A situation which has provoked a great unrest in Tindouf between those adopting an inflexible position towards Morocco and a more realistic group who considers such a rigidity totally unproductive.
But it is undeniably the development on the international diplomatic level which has perturbed the Polisario negotiation strategy. The clear positions expressed by France and the United States in favour of the Moroccan autonomy proposal for the Western Sahara have weakened the point of view of the Polisario leaders claiming independence. Few time before the Manhasset meeting, near New York, Alain Juppé, the Chief of the French diplomacy had declared: "the Moroccan option is realistic and the statu quo does not serve any purpose". Few days before, it was the American Secretary of State, Hilary Clinton who reaffirmed Washington's will to support "the efforts aiming at finding a mutually acceptable solution to the Sahara issue. The autonomy initiative is serious, realistic and credible, and it is of a nature to allow to Sahrawis to manage their own affairs themselves", she clearly stated. This was enough to cause disagreement within the ranks of Tindouf people claiming independence.