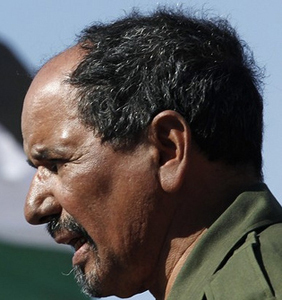 The major Polisario leaders are not hiding, behind the scenes, their diverging viewpoints as regards Morocco's decision to withdraw its confidence from United Nation's envoy, Christopher Ross.
According to well informed sources from Tindouf, some members of the front revel at the announcement while others fear that Morocco's decision leads to a deadlock. The settlement process may then be indefinitely stalled and its prospects blurred.
Those upholding this analysis fear that Morocco takes advantage of this bad patch to speed up the implementation of its regionalization strategy. This is all the more so as the project to divide up the country in more or less autonomous regions provides to start, first and foremost, with kicking off the autonomy plan in Western Sahara.
They argue that this prospect might be for Morocco all grist for the mill, especially since its Western Sahara autonomy proposal was welcomed by the international community. The Security Council deemed the proposal a serious and credible basis for negotiations. Likewise, several capitals, such as Paris and Washington, commended it as the only "realistic" proposal for the settlement of this long lasting regional conflict.
Besides, the most outspoken Polisario members discreetly recognize that the chaotic situation in the Sahel and the fall of Northern Mali under the control of Islamist and Tuareg groups make things even more complicated. No country in the world, except for Algeria, believes in the story of a Sahrawi republic.
That is why the most skeptical among the leaders of the Polisario see in the clash between Morocco and Christopher Ross, a potential risk which would not serve necessarily their calculations, nor those of their Algerian ally.
Because, it is not the first time that a UN mediator is disapproved in this conflict. There was the precedent of the American James Baker, then that of his successor, the Deutsh Peter van Walsum. Both envoys were disapproved by the one or the other party for their "bias".
These Polisario members concede that in the case of Ross, Morocco seems determined not to back off. The UN Secretary General Ban Ki-moon should definitely take the fact into account.