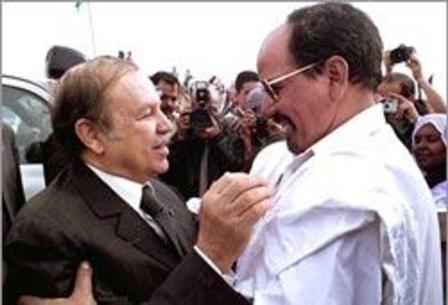 The decision to send a pleading letter to king Abdellah of Saudi Arabia was no easy task for the Polisario leader in view of the disagreement of his opponents within the separatist movement, according to well-informed sources in Tindouf.
Mohamed Abdelaziz, tangling with deep dissensions within the Polisario leadership, had to wrestle with other members of the front, backed by influential officers of the Algerian secret service (DRS), who were opposed to the move.
Some leaders of the dreadful Algerian military intelligence services, which tightly control the Sahrawi camps of Tindouf, were opposed to such an initiative, according to the same sources.
They were afraid the pleading letter would betray the state of panic the Polisario was plunged into. Abdelaziz's begging tone actually revealed the anxiety of the Algeria-backed separatist movement. In his letter to the Saudi sovereign, Mohamed Abdelaziz wrote: "I am requesting your Majesty to ask His Majesty King Mohamed VI to end the conflict ".
Anxiety has grown within the Polisario ranks since Morocco withdrew its confidence from the UN mediator Christopher Ross because of his biased stands.
The Polisario leaders are actually more and more split as to the attitude to adopt, all the more so as a part of the Polisario leadership was from the beginning against the systematic obstructing stand adopted by the negotiators as ordered by Algiers. Now, they are afraid more than ever before that the Moroccan decision plunges the Western Sahara conflict back into a long-lasting torpor, after it had been resuscitated in 2007 by the autonomy plan proposal.