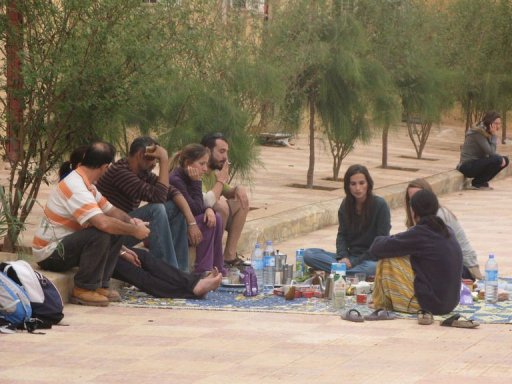 The relationships between Spain and the Polisario leadership have seriously deteriorated and are at their lowest since the creation of the Sahrawi pro-independence movement.
The kidnapping of three Western aid workers in October 2011 in the camp of Hassi Rabouni, few hundred meters away from the Headquarters of the Polisario, was the last straw. The Spanish intelligence services obtained information from sources in the Tindouf camps and in Northern Mali stating that the 15 million euro ransom perceived on July 18 for the liberation of the  three western hostages (two Spaniards and an Italian) was shared between the Polisario and MUJOA (Movement for Oneness and Jihad in West Africa).
Madrid was also informed by its secret services that fighters of Al Qaïda and executives of the Polisario front were plotting a new kidnapping operation in the Algerian southwest.
According to the Spanish Foreign Minister, José Manuel Garcia-Margallo, Madrid received reliable information on an imminent kidnapping of Spanish and western volunteers in the camps of Tindouf.
The information was cross-checked by Spanish and foreign intelligence services, the Foreign Minister said. It is for this reason, he explained, that the Spanish government proceeded on Saturday at dawn to the evacuation of 12 humanitarian workers from the zone. Only one Spanish volunteer chose to remain in the camps, exempting the government from any responsibility regarding his safety.
A Sahrawi Sheikh (O.S.M), member of the influential Rguibate tribe, confirmed to us over the phone that fighters of the MUJAO, an Al Qaeda affiliate present in Northern Mali, would be tempted to carry out, in collusion with elements of the Polisario, another kidnapping operation.
According to the same source, the kidnappers know that the Algerian army and the Algerian military intelligence services would probably close their eyes to any kidnappings of western humanitarian workers, for the simple reason that they do not want to have these volunteers on their territory.
The Algerians suspect the humanitarian workers of spying for foreign intelligence services. The Polisario leaders are now sure that they can no longer rely on Spanish officials, be they from the left or from the right.