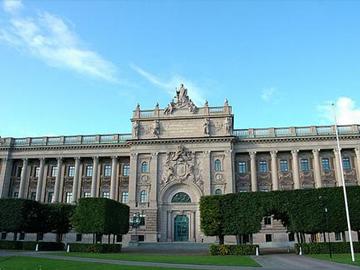 Algerian dollars have flown profusely in the banking accounts of the Polisario representation in Stockholm over recent weeks, according to informed sources in Tindouf. The forceful lobbying deployed to wrest, at the Swedish parliament, a motion calling the government to recognize the SADR was proceeding well and nothing was spared to reach this goal.
According to the same sources, the efforts made by the Polisario delegates in Sweden did not lack support, particularly on the scale of finance and logistics. The Embassy of Algeria gave them carte blanche for free-spending.
Over the past few months that preceded the adoption of the motion, the Polisario representative in Stockholm, Alyen Habib El Kentawi, was supported by several other members of the Front who regularly visited the Swedish capital. The Polisario members, carrying Algerian passports, had easy access to virtually all Mps of the Left Party, the Social Democrats and the Greens.
But it is the forceful lobbying, exerted with Algerian support on members of the extreme rightist party, the Sweden Democrats, that was decisive. Without the support of the SD, which made its debut for the first time in the Swedish Parliament in September 2010, all efforts would have been vain and the three opposition parties would not have been able to counterbalance the members of the majority who fiercely opposed the motion.
Yet despite the adoption of the motion, in Algiers as in Tindouf, Polisario stronghold in south-western Algeria, the euphoria was short-lived. The Swedish government's firm response to the parliamentary motion sent a shill through the Polisario and its mentors. The Swedish cabinet actually recalled that the recognition of a country was an exclusive prerogative of the government.
Explaining things even more straightforwardly, the government said that the Sahara Republic claimed by the Polisario does not fulfil the criteria defined by International law for a state to be recognized as such. A scathing response that put an end to a failed stunt and revived the unending bitterness in Tindouf.