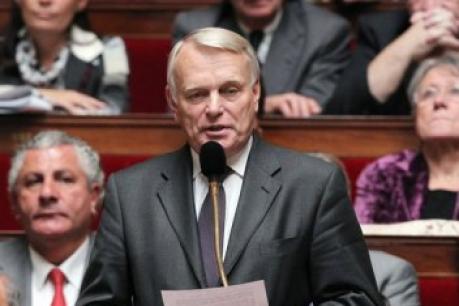 According to informed sources in Tindouf, the Polisario leader Mohamed Abdelaziz has been reportedly disillusioned by the statements of the French Prime Minister Jean-Marc Ayrault, who voiced in a clear cut way his support for the Morocco-proposed autonomy plan for Western Sahara.
The disappointment is all the greater because Mohamed Abdelaziz had been reassured by Algiers that during his visit to Morocco, the French Prime Minister would be more elusive on the thorny issue of the Western Sahara. Mohamed Abdelaziz and other members of the Polisario leadership believed these assurances until the last minute.
They were firmly convinced that Paris would not venture to disappoint Algiers few days before the planned visit of President François Hollande in Algeria, according to the same sources. But that was reckoning without France's consistent and firm stand on the Western Sahara issue, regardless of the obedience of the ruling government, whether it is from the left or from the right.
Algerian authorities have also been surprised by the scope at the level of both quantity and quality that Paris bestowed on Jean-Marc Ayrault's visit in Morocco. The French Prime Minister was indeed accompanied during his trip by half his cabinet members, a way for France to emphasize its determination to preserve the special relationship binding it to Morocco.
This determination has also been expressively highlighted by Elizabeth Guigou, chairwoman of the Foreign Affairs Committee at the French National Assembly. Elizabeth Guigou who was part of the Prime Minister's accompanying delegation, made things even more straightforward, if need be, when she underscored that the Moroccan autonomy plan was well-founded. This proposal is "the most credible way to bring the Western Sahara conflict out of the deadlock," she insisted.