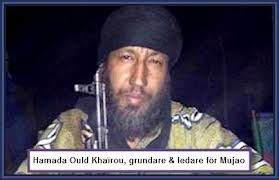 The offensive launched by the Malian army, with the back up of French troops, to liberate northern Mali, sowed discord and heightened tension among the fighters of the armed groups affiliated to Al Qaeda in the Islamic Maghreb (AQIM).
The Fighters started taking to their heels seeking refuge in the Tindouf camps in Algeria, where the Polisario is headquartered. To bar their way, Algerian authorities have ordered the closure of the southern border with Mali.
However, this decision was taken with some delay, commented a Polisario dissident who is always settled in Tindouf. Persistent rumors circulating in the Tindouf camps claim that ten pickup vehicles, carrying fighters from the northern Malian front, have arrived in the camps last Saturday and Sunday, the dissident said.
The majority of these passengers are Sahrawis from the Tindouf camps, but there are also some foreign elements among them, he said quoting eyewitnesses.
Such information should however be taken cautiously and should first be verified on the spot. The dissident, a former Polisario leader, whose accounts are almost always reliable, said the Tindouf camps have been witnessing an unusual movement of the Polisario armed militia and the Algerian army mobile units since the launch of the Malian army's offensive in the north of the country with the support of French troops and Air Force.
Relatedly, a Paris-based e-journal revealed Tuesday that about fifteen AQIM fighters from northern Mali have managed to rally the camps of Tindouf by land.
According to the author of the story, a senior leader of MUJAO, Hamada Ould khairu, aka "El Sicario" (The Infiltrator), was among the fugitives having reached Tindouf. Hamada Ould khairu had reportedly joined the group of Belmokhtar Omar, one of AQIM famous leaders. Hamada Ould khairu who is married to a Sahrawi woman, has, along several Sahrawi fighters, seemingly fled the clashes in Northern Mali.