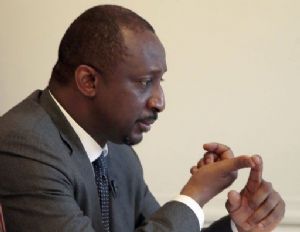 The recent remarks made by Malian Foreign Minister about the Polisario have wreaked havoc in Tindoud. Informed sources from the Polisario's stronghold in Algeria have reported that Tieman Coulibaly's statements have disturbed deeply the separatist front leaders.
The Malian Foreign Minister had bluntly revealed the existence of "documented links" between the Polisario and the armed groups roaming in the Sahel-Sahara region. The Polisario leadership's embarrassment is all the more great that the accusations voiced by the Malian Foreign Minister are confirmed by reports of Western intelligence agencies and experts.
All these reports point the finger at the Polisario Front which is financed and armed by Algiers. Many hopeless young people, "including young Sahrawis from the Tindouf camps" have rallied terrorist groups. These groups were initially numbering some 500 jihadists only. "But today the number of Jihadists stands between 5,500 and 7,000 men," said Tieman Coulibaly whose country has been invaded by Islamic extremists.
These extremists who had seized the northern parts of the country in March 2012 have just been dislodged by the armies of Mali, France and other African countries.
But what the Malian Foreign Minister omitted to underline in his remarks is that the Polisario has become, over the past few years, an essential link in the smuggling and trafficking networks operating in the Sahara-Sahel area.
These networks are the same connections used by Al Qaeda in the Islamic Maghreb (AQIM) and other jihadist groups to get arms and fuel supplies or to smuggle out drugs, illegal immigrants and Western hostages.
Tieman Coulibaly who described this trade as "a criminal economy" proposed to fight the plague through establishing a strong regular economy in the region and through eradicating what he called the narco-jihadist turned into an "absolute army of evil."