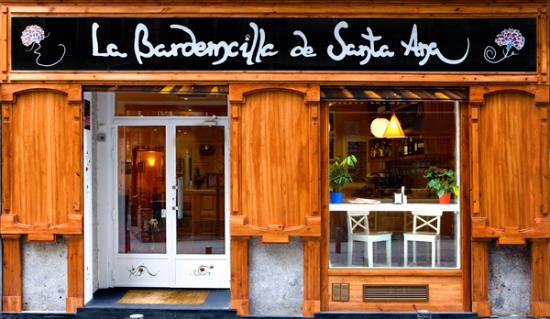 Spanish actor Javier Bardem has just lain off the employees of The Bardemcilla, one of his restaurants in Chueca, a trendy district in Madrid, at a time the number of people on the dole in Spain has exceeded the peak of 5 million.
The Spanish actor who was awarded an Oscar in 2007 for his performance in 'No Country For Old Men' has shown in this staff laying off case another of his faces, maybe the true one.
Known for his outspokenness and radical standpoints as well as for his rejection of the seduction game many Hollywood celebrities resort to, Bardem had gained the public's fondness.
Bardem and his wife, another Iberian cinema icon, Penelope Cruz, who are both of humble origins, like to introduce themselves as social rights advocates who are close to ordinary people.
However, when it comes to family business, principles no longer hold. Few weeks after they criticized El Teatro Real in Madrid and voiced support to the staff of the opera during the screening of the première of 'Skyfall', the Bardems started laying off their family restaurant staff.
Bardemcilla is managed by 'Buenos Aires Querido mid S.A' company which filed for bankruptcy, taking advantage of the very law that Javier Bardem had publicly decried, an unsteadiness that has put at stake Bardem's own credibility.
The bankruptcy trick allows the Bardems to come out unscathed, while their loyal employees, facing an uncertain situation, will only get a meager redundancy compensation amounting to 20 days pay per year of service.
Anxious to preserve his popularity, Bardem has issued a press release stating that the Bardemcilla has been losing money for two years. He however blamed his sister for the dismissals, saying she took the decision unilaterally without consulting the rest of the family members. To remedy the situation he promised higher financial compensations than the amounts set in the law.
According to the Spanish newspaper El Correo, the family's matriarch, Pilar Bardem, has been admitted to hospital after these unfortunate events.
Apart from the layoff of legal employees, sources from the Bardemcilla Restaurant are talking about the fate of some other illegal workers who had been fired without any compensation, as the employers know that these workers will not dare to protest.