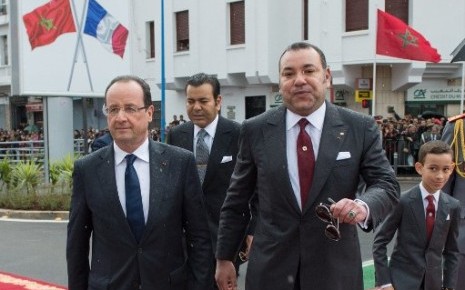 The media barrage deployed by the Polisario and the Algerian media on the eve of the French President's visit to Morocco was so fierce that it attracted observers' attention.
Knowing in advance the consistent position of Paris on the Western Sahara issue, regardless of which party is ruling in France, Algiers ordered the Polisario leader, Mohamed Abdelaziz, to step into the breach, according to informed sources in Tindouf.
Alternating bravado and restraint, Mohamed Abdelaziz issued from his headquarters in Algeria a flaring statement. "France's stand on the Saharawi issue is an obstacle to peace and security," he fumed. The Polisario chief, seemingly enlightened by a new inspiration, changed his tone in the subsequent sentence and advised Paris that "it was never too late to revise this position."
This (unlikely) reversal of Paris' stand would constitute "a powerful incentive to ensure the cooperation and friendship of all nations and all peoples of our region," suggests the leader of the Algeria-based separatist front which is claiming the independence of Western Sahara.
In a striking alternation of roles, several Algerian media have on their part deplored the fact that "France's official position had not changed." "The support to the Moroccan (autonomy) proposal is unwavering regardless of the (French) government's obedience," lamented L'Expression daily.
This newspaper, which is known as the unofficial mouthpiece of the DRS, the Algerian military intelligence services, went even farther affirming that François Hollande has traveled to Morocco "only to look for opportunities that will allow him to revitalize his country's economy and restore the French people's lost confidence."
Even the French news agency, AFP, has not been spared the Algerian attacks.
The Algerian Foreign Ministry has blasted the news agency for having written: "Concerning the dispute over the Western Sahara that has been opposing Algeria and Morocco since 1975, France's position remains unchanged: Paris supports the Moroccan autonomy plan as 'a serious and credible basis' for negotiations and backs a negotiated settlement within the framework of the UN."