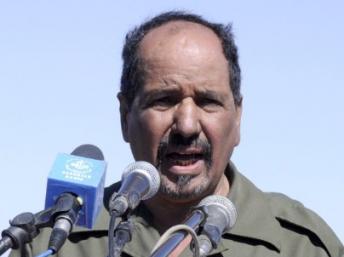 The Polisario leader Mohamed Abdelaziz has been strongly disturbed by the recent attacks of the Spanish media which have seemingly changed their attitude and started criticizing the separatist Front more openly, according to informed sources in Tindouf.
Mohamed Abdelaziz who was accustomed to a rather friendly treatment on the part of the Spanish Press, has been particularly affected by a recent story published by El Dia newspaper.
The Canarian newspaper actually wrote that "the last cartridge left in the hands of the Polisario leaders was to denounce cynically alleged violations of human rights in the Sahara."
But here again, the Polisario seems to have fired blanks. The Polisario plot, dictated by the generals of the Algerian military intelligence services (DRS) to ignite trouble in the Western Sahara, has failed miserably.
Their scheme to push separatists living in the Western Sahara to commit provocative acts against Moroccan law enforcement forces has turned into a fiasco.
Consequently, the foreign observers and journalists who were in the area at the time of these incidents did not find it hard to guess who was pulling the strings in the shadows and trying to manipulate the rioters.
The Canarian daily rubs salt in the wound when it underscores that "despite the huge sums of money lavishly granted to it by Algeria", the Polisario has been defeated at the diplomatic scale at the UN after having been defeated militarily long time ago.
Worse, the diplomatic debacle at the United Nations has magnified the problems of the Polisario leadership, which is daily challenged by the growing distrust of the Sahrawi population living in the Tindouf camps in southwest Algeria. Besides, the recent suspicious death of two leaders of the Polisario in the Tindouf camps has fueled more feelings of suspicion and uncertainty among the camps population.