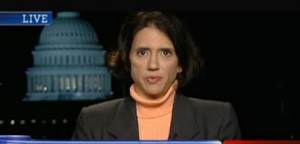 The Washington Post columnist, Jennifer Rubin, may not be aware that her last Op-Ed has caused a chock in the ranks of the Polisario. What is sure however is that the hullabaloo raised by this Op-Ed that pillories the Algeria-backed Front is not likely to die away any time soon, informed sources from Tindouf said.
Mohamed Abdelaziz, the immovable Polisario chief, and some of his closest lieutenants were hastily summoned by senior officers of the DRS, the notorious Algerian military intelligence service, after the publication of the comment.
The analysis of the Washington Post actually comes after several other reports published in the United States and other Western capitals, which have all been deemed negative by Algiers. The DRS-Polisario meeting was devoted almost entirely to one issue: the human rights strategy followed by Algeria and the Polisario over the past months in Western Sahara has reached its limits.
The manoeuver consisting in inciting pro-Polisario extremist elements to carry out provocative acts against Moroccan law enforcement forces did not work. Worse than that, the effect of international media coverage was insignificant if not contrary to what the Polisario was expecting, as evidenced by the commentary damning the Polisario which was published in such a prestigious newspaper as The Washington Post.
This awkward situation has prompted Algiers to consider resorting to other influential lobbyists in Washington and New York in a bid to reverse the trend and straighten up the distorted image that is beginning to take hold overseas.
Now, Policy makers and political observers are convinced that the Western Sahara conflict is actually a mere reflection of an Algerian-Moroccan dispute, and that the Polisario, which has been ushered in this conflict, would have never existed without Algiers' political, military and financial support.
But never mind, the DRS has tailored a new role for the Polisario in the new communication strategy seeking to promote a positive image of the separatist Front, the same sources commented.