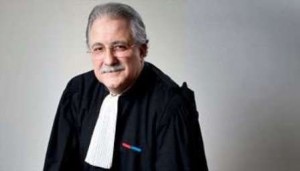 Algeria
has finally missed its last minute forcing to have the French-Algerian Chems Eddine Hafiz, lawyer of the Polisario Front, elected to the chairmanship of the CFCM, French Council of the Muslim Faith.
The Great Mosque of Paris (GMP), notoriously subservient to Algeria, was forced to backtrack under pressure from other federations of Muslims in France. The Rally of France's Muslims (RMF, close to Morocco), the Coordination Committee of Turkish Muslims in France (CCMTF) and the French Federation of Islamic Associations of Africa, the Comoros and the Caribbean (FFAIACA) voted against Chems-Eddine Hafiz.
But at the end of the day, with the help of agents of Algerian diplomatic chancelleries who played shell games, the GMP proposed another Algerian candidate instead of Hafiz. The rector of the GMP, Dalil Boubakeur, was thus proposed to the CFCM Chairman.
Once again, however, the other federations rejected the Algerian entryism, considering that Muslims' worship in France should not bear the brunt of the political calculations of the Algerian military intelligence services (DRS). This is all the more so as the DRS do not miss any opportunity to give a boost to the Algeria-based Polisario Front which is claiming the independence of Western Sahara. Facing the new refusal, GMP left the meeting of the CFCM which was supposed to elect Boubakeur to replace outgoing President Mohamed Moussaoui.
The CFCM includes several federations. During the elections of the Regional Councils on June 8, the RMF gleaned 25 seats. The GMP won 8 seats while and the CCMTF won seven seats. However, this representative body of Islam in France is undermined by profound divergences between its leaders, who are torn apart by various foreign influences.