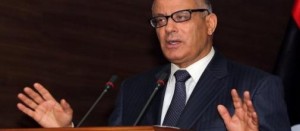 The Polisario as well as Algiers were stung by the joint statement released at the end of the visit Libyan Prime Minister Ali Zeidan paid to Morocco this week, according to informed sources in Tindouf, the Polisario headquarters in Algeria.
And for good reason because the Libyan side led by Ali Zeidan candidly acknowledges the "negative role" played by the former Gaddafi regime in creating out of nothing the Western Sahara issue and the Polisario Front.
Algiers felt it was directly affected by the statement which referred to Gaddafi's "manoeuvring" in the Western Sahara issue. The Algerian leaders then at the helm of power, including the current president Bouteflika who was Minister of Foreign Affairs at the time, had actually played a central role in these manipulations.
The paragraph in the joint statement underlining the willingness of both countries to see "the emergence of a new Maghreb order based on integration and complementarity between its five countries" had rubbed salt in the Algerian wounds.
The new Libyan authorities recognize thus that there are only five countries in the Maghreb and reject the Algerian whimsical project to impose a sixth state in the region.
The Algerian Foreign Minister, Ramtane Lamamra, certainly in anticipation of the joint Moroccan-Libyan statement, reiterated Algeria's "steadfast" support to the "Sahrawi cause." And of course, the Algerian Minister's remarks were circulated by the Algerian official news agency, APS, when the Libyan Prime Minister was still in Morocco.